#1 choice among uncompromising customers in hospitals, medical offices, manufacturing, and lab environments – wherever infection control is imperative.
Whatever its features, no keyboard should compromise health.  Ordinary keyboards are vulnerable to blood, splatter, and contaminants that no disinfectant can reach.  You can't be confident that a keyboard is really germ-free unless that keyboard is Medical Grade™.  A Medical Grade™ keyboard is sealed, seamless, and silent.  Clean up fast with a bleach solution or EPA-certified disinfectant – without unplugging the USB cable.  Our low-profile designs clean up fast and have a familiar tactile feel without annoying clicks. 
Don't compromise.  Accept no less than the standard by which disinfectable keyboards are measured – Medical Grade™ Really Cool Keyboard.
Add-ons:
Combine the Really Cool keyboard with an optional Medical Grade™ Mouse and Sterilizable Mouse Pad for a total Medical Grade™ solution.  How cool is that!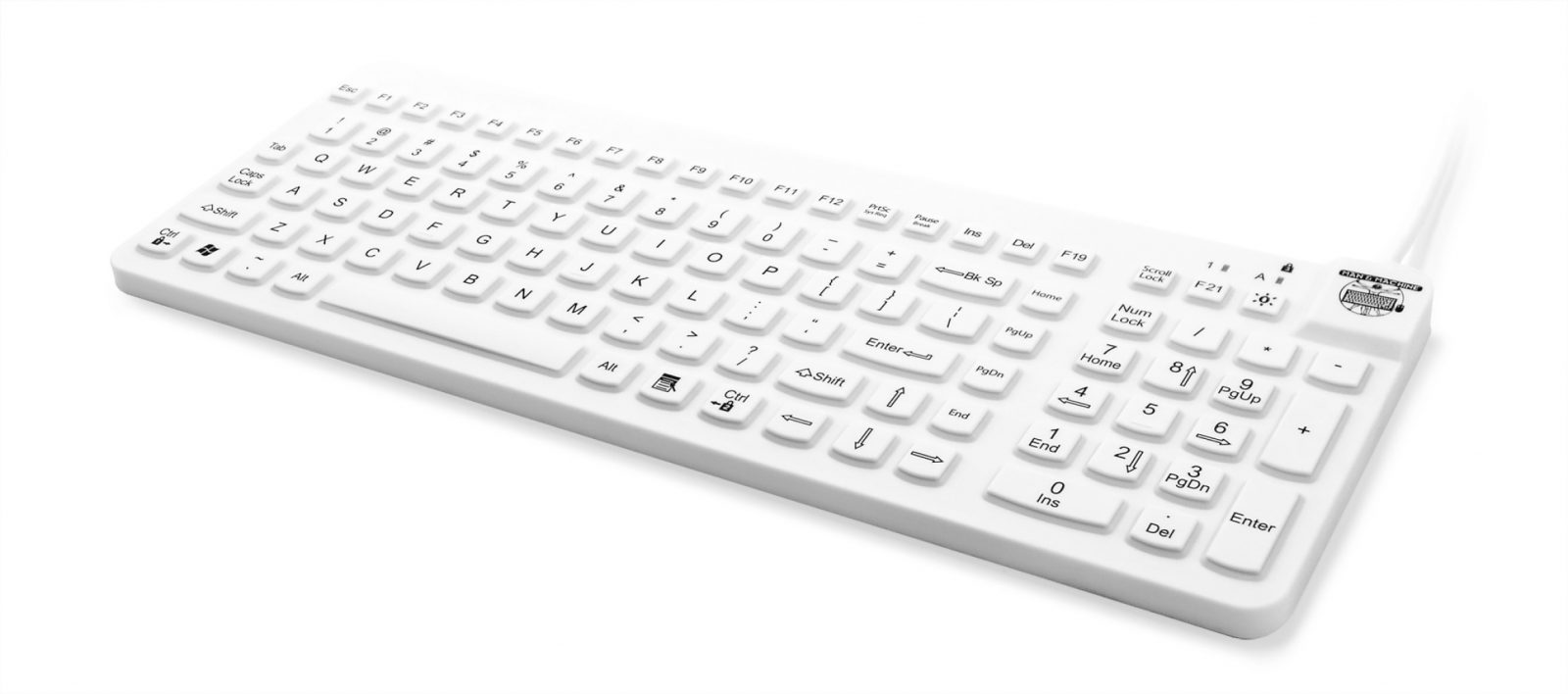 Hygienic White
$164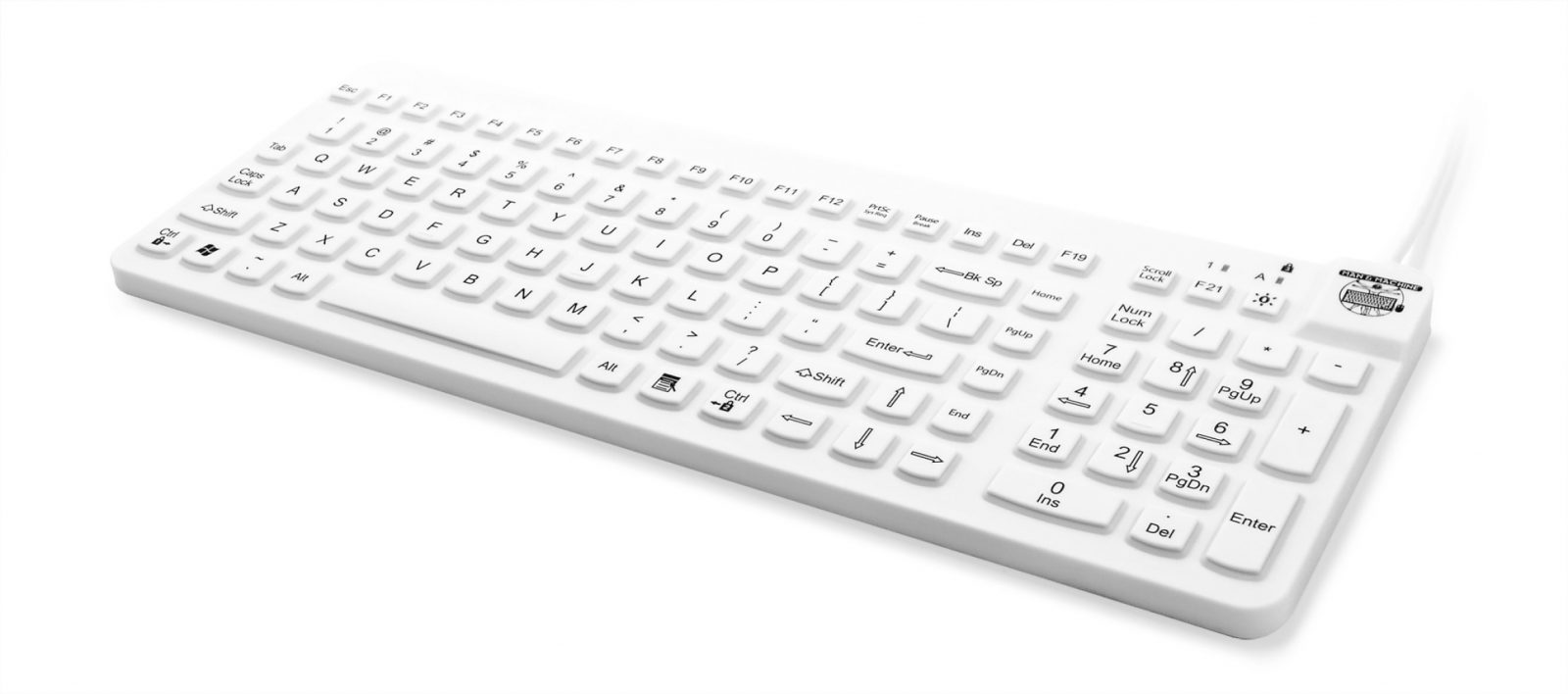 Hygienic White
w/ Magfix
$186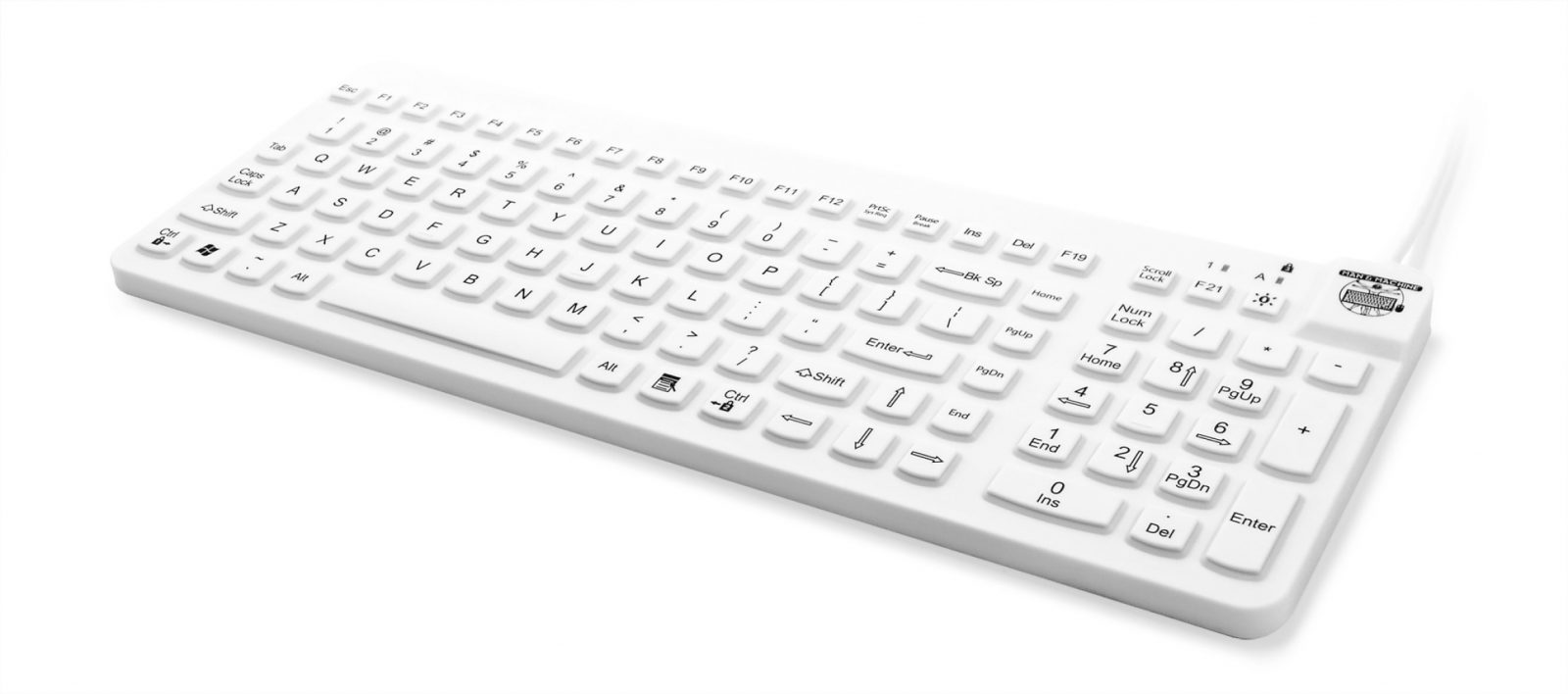 Hygienic White
w/ Backlight
$219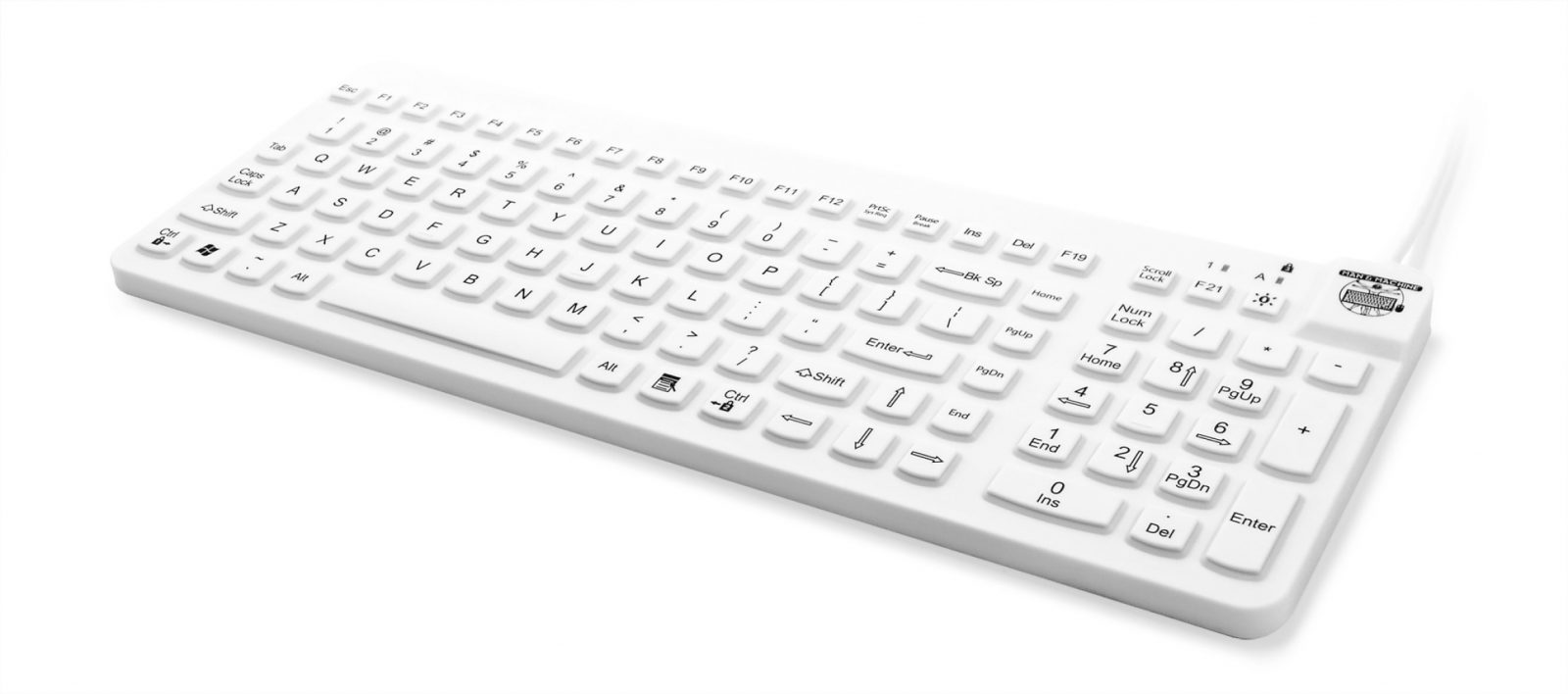 Hygienic White
w/ Backlight & Magfix
$248
Black
$164
Black
w/ Magfix
$186
Black
w/ Backlight
$274
Black
w/ Backlight & Magfix
$303
Features
Specs
Docs & Downloads
Languages
Features
TRULOCK – Lock your keyboard for easy cleaning without disconnecting or turning off your computer

Low Profile key height for ease of cleaning

Sealed, waterproof, immersible

Hygienic White, Black or Red

No moving parts, no mechanical failure

Disinfect while on at the workstation

Clean with any EPA-certified disinfectant

Full-size keyboard

Options:
– Backlight – multi-level backlight
– MagFix – built-in magnets

2-year warranty
Medical Grade Options
    – Multilevel Backlight
    – Magnetic Attachment
    – Smart Cable: 12 in, 2ft, 4ft, 10ft
    – Private Label (minimum order quantity applies)
Return & Exchange Information
Man & Machine will accept returns or exchanges for this product up to 30 days after delivery.
A restocking fee may apply.
Specs
Docs & Downloads
Languages