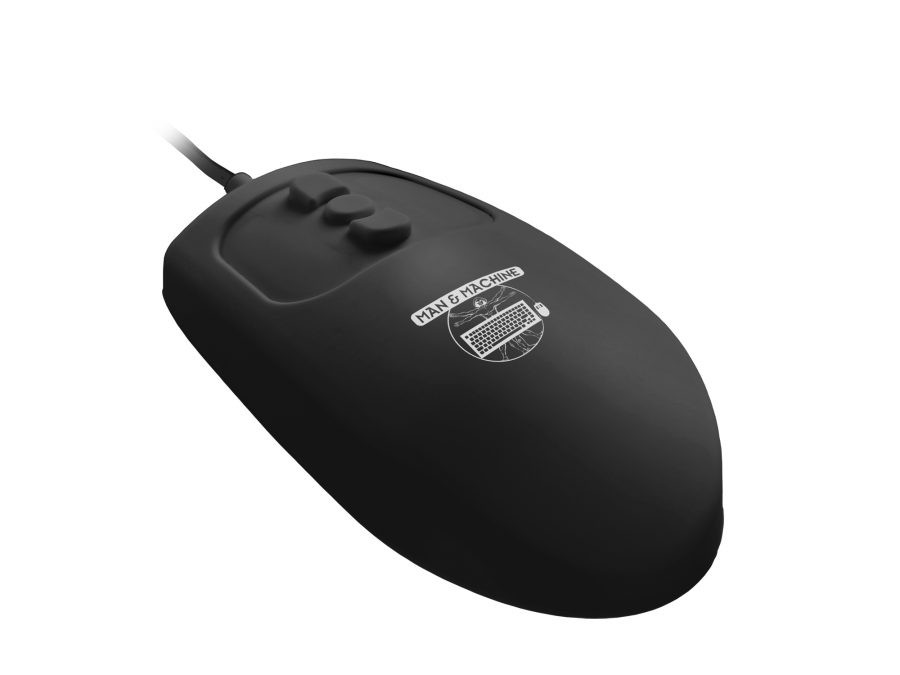 Mighty O'Mouse
Oil Resistant, Top Quality
The Mighty O'Mouse is a fully sealed rugged industrial mouse engineered to handle the most challenging environments. Based on our Mighty Mouse, this mouse is fully-functional and sealed. You'll find glide and touch instantly familiar. The innovative five-button design allows for scrolling and selecting with ease. The Mighty O'Mouse is impervious to dust, oil and grease, making it the perfect solution for dusty, dirty, greasy, oily environments.
Factory and Machine Shop Ready
Use standard industrial cleaners or wash with soap and water. The Mighty O'Mouse is proudly born in the USA. Don't compromise. Accept no less than the new standard in oil resistant mice – Mighty O'Mouse.
5-button mouse – Left/Right, Up/Down, Scroll & Scroll Lock
Oil-Safe
Sealed, waterproof, immersible
Clean with standard hard surface disinfectants
TAA Compliant
1-year Warranty
Color: Black
Material: Silicone Oil-Resistant Rubber, 100% Latex-Free
Protection Rating: IP68
Connector: USB
Platform: Windows, Mac & Linux
Size: 5" x 2.5" x 1.3" (125 x 63 x 34 mm)
Weight: 4.95 ounces (142 g)
Cable Length: 6 ft (1.83 m)
Operating Temperature: 0° to 70°C (32° to 158°F )
Storage Temperature: -20° to 70°C (-4° to 158°F )
Voltage: 5 Volt
Warranty: 1-year
Compliance: CE, FCC
Mighty O'Mouse (Black) – MOM/B5