The Very Cool Keyboard is a generously full-sized washable keyboard thanks to its sealed electronics.  The keyboard may be sink-rinsed, sprayed, or wiped with standard hard surface disinfectants.  Tru-Lock, a key locking feature, allows for quick workstation cleaning and disinfection without detaching from the PC.  Quick-disconnect cable, with double strain relief, can be led in 4 directions.  Easily detect contamination on this hygienic white keyboard.  Enjoy the best tactile feedback.  Add the Very Cool Fitted Drape (available in 5 colors) for additional germ protection and a one-wipe clean.
Add-ons:
Pair the Very Cool Keyboard with the Very Cool Fitted Drape.  The raised key design helps you find your proper typing position while supporting tactile feedback.  The Very Cool Fitted Drape provides a one-wipe cleaning solution for your existing hygiene protocols.  Replaceable Fitted Drape can be cleaned, disinfected, and sterilized using standard hard-surface cleaners or an Autoclave.
Very Cool Fitted Drape is available in 5 colors: White, Black, Red, Blue, and Yellow
Very Cool Fitted Drape sold separately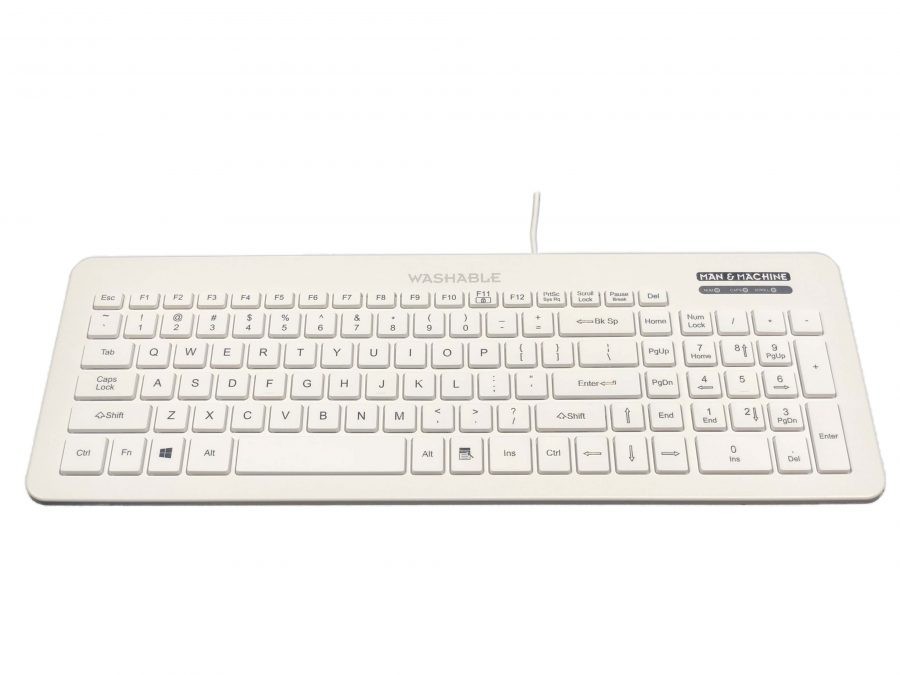 White
$98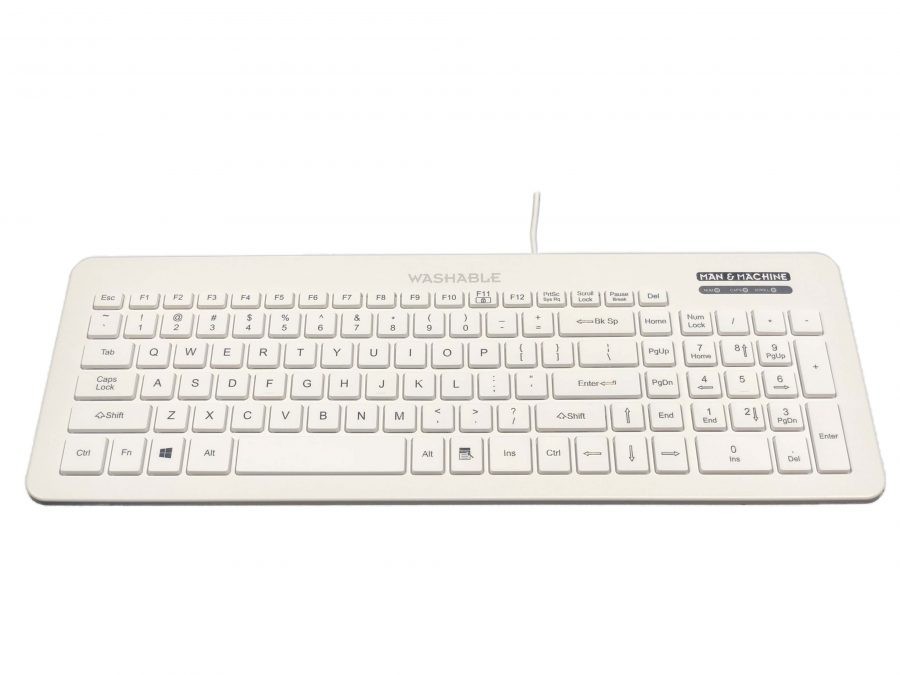 White
w/ Magfix
$115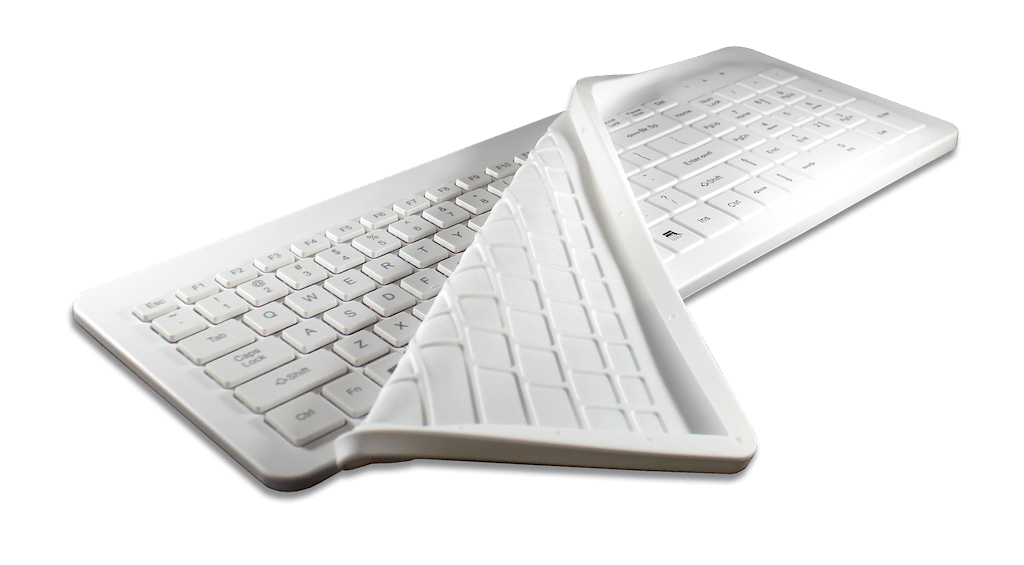 Very Cool Fitted Drape – White
$22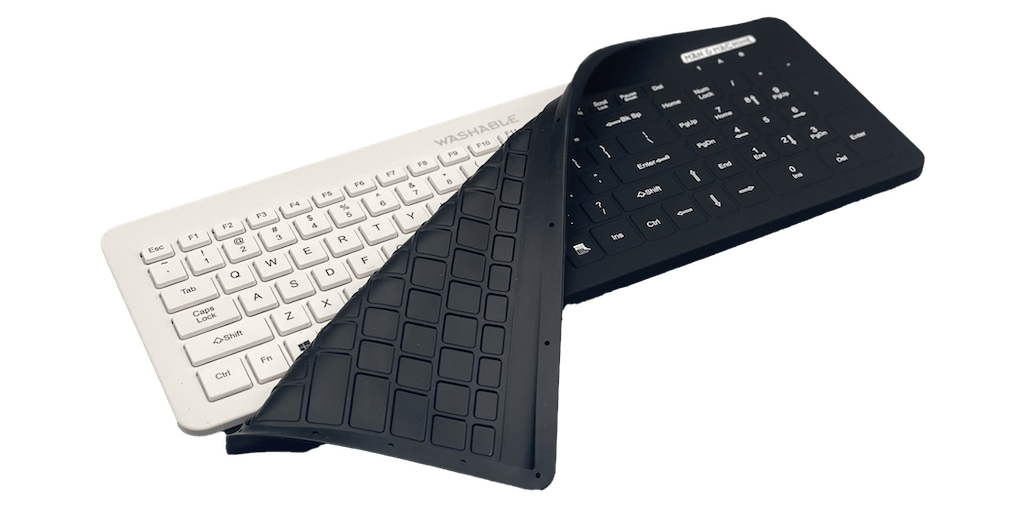 Very Cool Fitted Drape – Black
$22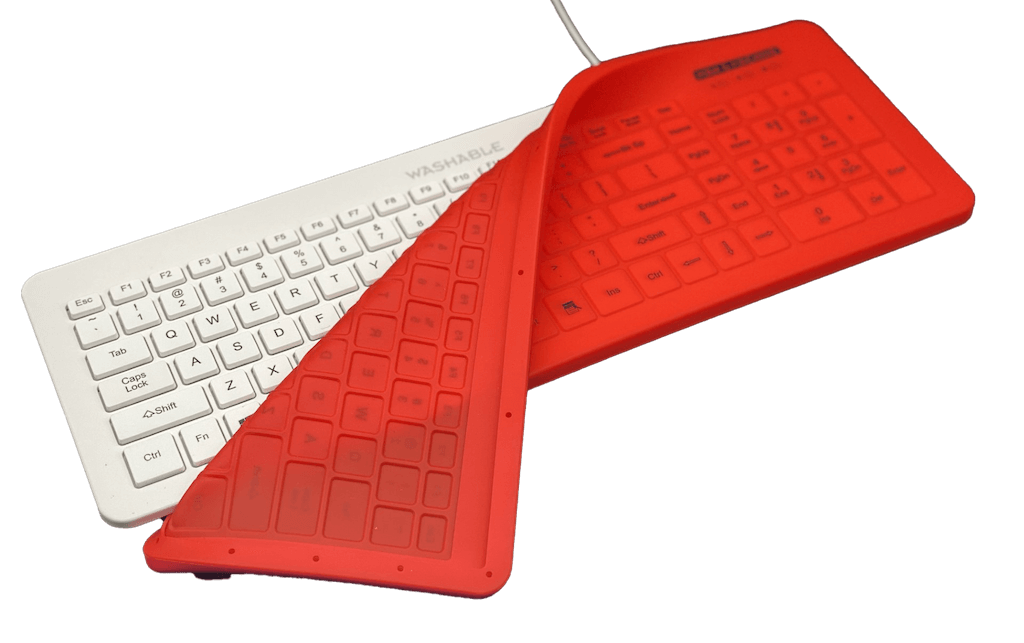 Very Cool Fitted Drape – Red
$22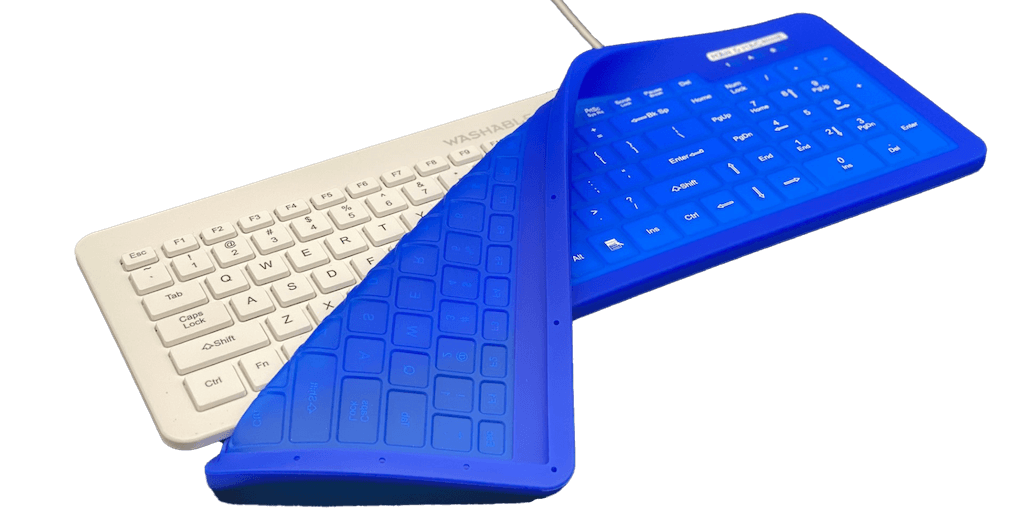 Very Cool Fitted Drape – Blue
$22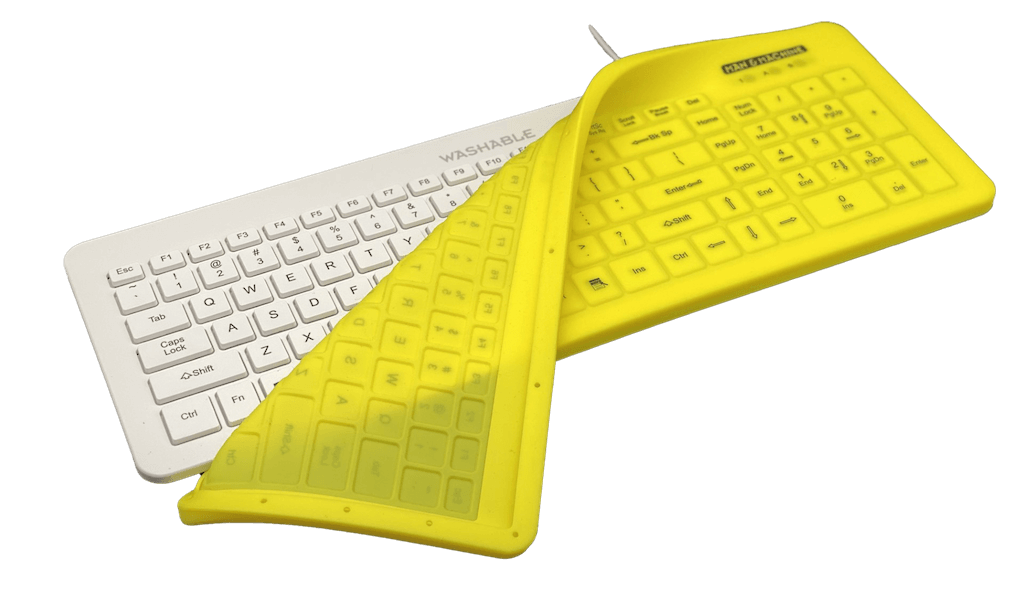 Very Cool Fitted Drape – Yellow
$22
Features
Specs
Docs & Downloads
Part Numbers
Languages
Features
Tru-Lock – Lock your keyboard for easy cleaning with out disconnecting or turning off your computer

Washable IP68

Keyboard Tilt

4-Directional Quick Disconnect Cable w/ double strain relief

Full-size keyboard w/ integrated numeric keypad

Disinfect while on the workstation

Clean with any EPA-certified disinfectant

Options:
– MagFix – built-in magnets
Return & Exchange Information
Man & Machine will accept returns or exchanges for this product up to 30 days after delivery.
A restocking fee may apply.
Specs
Docs & Downloads
Part Numbers
Languages