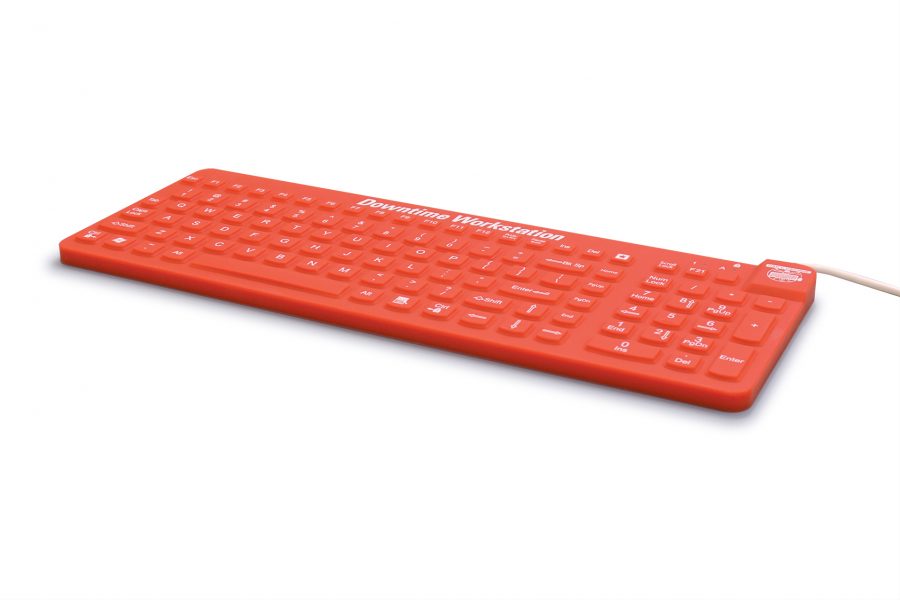 E Cool Keyboard
E Cool for Downtime Workstations
If your hospital uses Downtime Workstations for your EMR software, then this specialty Medical Grade™ keyboard is a must. This red keyboard will immediately let staff know which workstation is available during planned and emergency server outages. No little red stickers for doctors and nurses to try and locate. This keyboard eliminates confusion and acts as a bright red beacon during hectic downtime situations.
Cool Connect
Specialty workstation keyboards come with custom firmware to identify that the keyboard is in the right place. The Cool Connect feature has a programmable electronic USB ID that will alert IT staff if these keyboards end up in the wrong area of your hospital, or hooked up to a device that is not a certified downtime workstation. Contact us for details.
Complete Your Workstation
Pair with a red Petite Mouse and a monitor wrapped with the same color for a sharp looking color coordinated workstation that is eye catching and functional.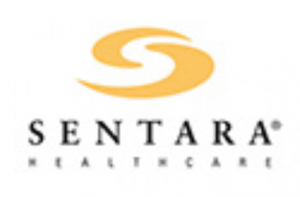 It is great to see an innovative idea that Sentara's EMR downtime team established, to assist clinicians with downtime workstation identification, become a well-manufactured product that will help other Hospitals be able to easily address the same concern. The red keyboard idea was born from a brainstorming session and the concept about how red phones are used to distinguish them from other phones during a crisis was our prototype. Since discussing our solution and the struggles we had finding red keyboards with Man & Machine, they quickly developed a quality product that met our requirements and streamlined the ordering process. At the end of the day, our clinicians have been very receptive to our solution and our goal for easy identification of the downtime workstations has been achieved.
Bert Reese
SVP & CIO
Sentara Healthcare
TruLock – Lock your keyboard for easy cleaning without disconnecting or turning off your computer




Low-profile key height for ease of cleaning




Sealed, waterproof, immersible




No moving parts, no mechanical failure




Disinfect while at the workstation




Clean with any EPA-certified disinfectant




Full-size keyboard




Cool Connect – Programmable Electronic USB ID




TAA Compliant

2-year warranty
Medical Grade Options
    – MagFix (built-in magnets)
    – Smart Cable: 12 in, 2ft, 4ft, 10ft
    – Private Label (minimum order quantity applies)
Colors: Available in Downtime Red, ask about other colors or labels.
Material: Silicone Rubber, 100% Latex Free
Layout: Includes numeric keypad and 12 Function keys
Keystroke Rating: 2 million
Protection Rating: IP68
Connector:USB
Platform: Windows & Mac
Size: 15 x 5.5 x 0.6 (in) / 381 x 140 x 15.3 (mm)
Weight: 1.7 (lb) / 780 (g)
Cable Length: 6 (ft) / 1.83 (m)
Operating Temperature: 0° to 70°C (32° to 158°F )
Storage Temperature: -20° to 70°C (-4° to 158°F )
Power Consumption: 60mA
Warranty: 2-year
Compliance: CE, FCC
Red
Standard – ECOOL/R5
w/ MagFix – ECOOL/MAG/R5
US English
Additional languages available